Today's topic is: Favorite Holiday Tradition New or Old
Hello there! I'm participating in the Holiday Challenge. This is my first post in the series as I lack imagination and a memory for some topics!
On to my favorite traditions:
#2 Opening one gift on Christmas Eve
#3 Christmas Eve and/or Christmas Morning donuts (special homemade donuts)
#5 Reading Twas the night before Christmas
An old tradition... My three sisters and I all used to sleep in one bed the night before Christmas. Usually it just turned to us sleeping in one room since everyone wanted their own space and we spread out. Obviously, this tradition retired when I moved at of the house!
Well, that's all thanks for reading! If you like it around here take a moment to become a follower. It would make me smile!
Thanks to Neely and Amber for hosting!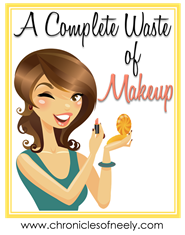 Shout out to Nurse SC for keeping me inspired and motivating me to blog! Also, for giving me an idea how to title this post! Go check out her sassy, witty, but always sweet blog!