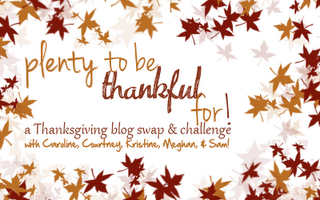 Topic of the day... THANKful for the special people in your life.
Thanksgiving is coming in two days!
Family, Food, Fun!
A holiday to celebrate being thankful, giving thanks, and feeling grateful. This post is about the special people in my life. I feel very blessed to be surrounded by lots of amazing people.
There are above all else two very special people.
Hockey Husband and our Little C.
I am me because of them. My husband is the most extraordinary man I know. He is an amazing father, cook, provider, and an overall well-rounded person. He is gracious and kind and I learn so much from him. Together we created the other person in my life who I cannot live without. Our son, Little C.
I believe one of the best things a mom can do for her children is love their father. I strive to be the best wife and mother to these two very special people.
These are my two people. My family. I am THANKful for them more than anything.