It's also time for the Spring Sweets Swap Reveal!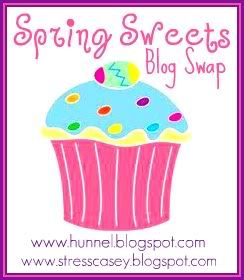 Today is the day to link up all those lovely sweets f
r
om your new bloggy friend
Remember to tweet your post today using hashtag #SSS13 Help get the word out there and interact with all the SSS members quickly!
Who doesn't love getting a package in the mail? It really makes for a "sweet" day!
I don't know about you, but my sweet tooth is always happy for new goodies.
Thank you everyone for participating in the spring Sweets Swap 2013. Take the time to visit a few other blogs and compare goodies!